Landscape and yard lighting enhances the beauty of your property, expanding your enjoyment to after sunset.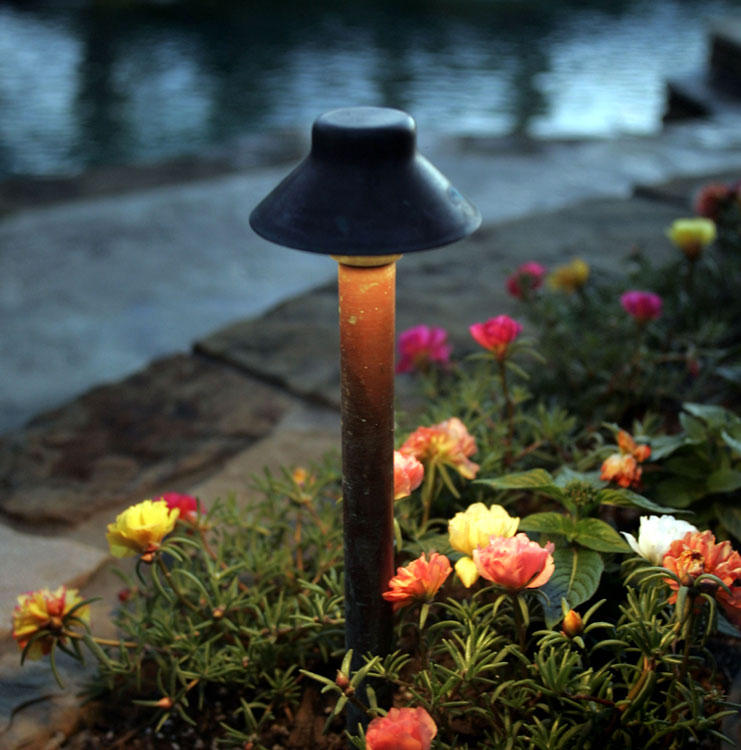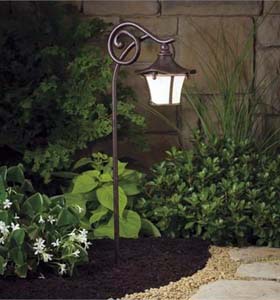 There are many lighting options, all designed to add a beautiful accent to your landscape.
Another benefit to well planned lighting as part of your landscaping is safety – lighting can help you, and your visitors, see where you're going, see any objects that may have been left across the pathway – like a garden hose – avoiding slips and falls.  Lighting improves security – lighting discourages trespassers.
We can design and install a custom lighting system for your home or business, one that combines the benefits of accent, safety, and security.